Snagit - A recording and editing tool used to create short instructional videos. Links directly to YouTube, Screencast and other media servers to host videos. Limited editing tools. Export to another program such as Camtasia for major modifications.

Videos can be shared in a variety of ways. MyMathLab provides one method along with a direct link to a media storage location. I do not generally send video as an attachment due to file type and size restrictions.
Using the embed code link you can embed code from a media server such as Screencast or You Tube.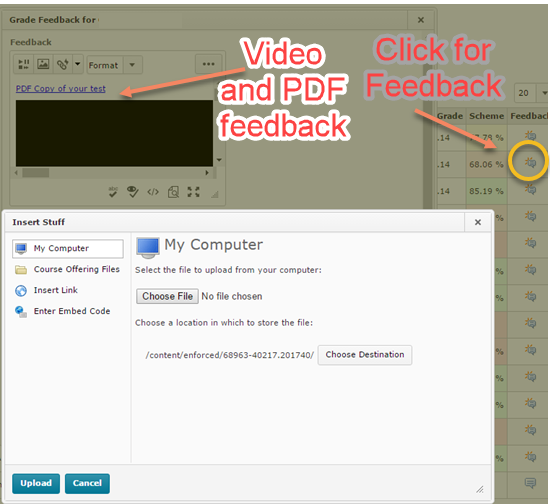 Feedback is given to students so they can review errors made on the test. Click for example of video feedback.