Ink2Go - Creates an ink layer that allows users to write over what is displayed on the screen.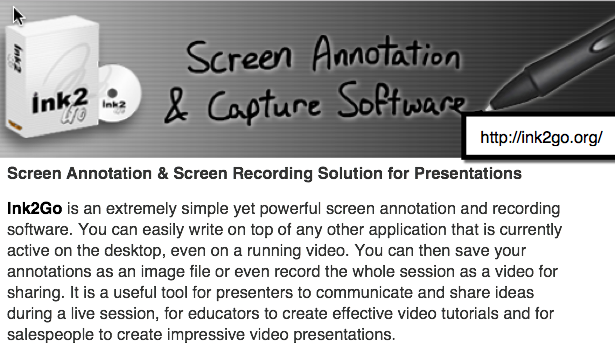 Live Streaming - Allows instructors to draw on the screen to add additional content or emaphasis to the lesson. No permanent changes are made to the original document.
Feedback - Used in conjunction with video capture software to provide video feedback to students. Camera allows Windows instruction image to be captured helping to create a support link with the student.
Whiteboard - Available for working synchronously with students during tutoring sessions or online office hours. I generally a blank PDF page to write on.